Taipei—Dec 19, 2005—XGI Technology Inc., a leading graphics chipset design company, today announced its release of the latest Reactor™ Driver R1.09.68 for the Volari™ series graphics chipsets, Volari V8, Volari V5 and Volari V3XT solutions. Reactor 1.09.68 is packed with the usual added support for new release game titles, extra game play enhancements, and some very special feature for entertainment users. The new driver is available for public download from XGI website at http://www.xgitech.com/sd/sd_download.asp.
XGI has always been considered as an innovative mind for enhancing entertainment experiences on the PC, and is keeping its word on it. The new R1.09.68 driver is packed with 2 special features, TV Font Control and Theatre Mode.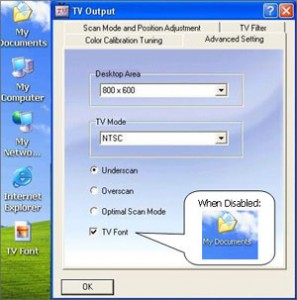 When user choose to output PC contents onto the TV, the font are mostly jagged and difficult to see, that's why XGI have introduced the automatic TV-Font feature, to thicken the fonts thus reduce the jaggy effects. However, with the vast improvement of TV-scanning techniques in the modern day TV-sets, those jagged lines are no longer an issue; some might even say the "bolded" fonts are quite messy and difficult to look at. To accommodate the needs for every Volari user and TV-set, XGI have decided to make it a User's Decision. In the Reactor Driver, Volari users can choose to Enable or Disable TV font, to users' preferred liking.
Another new feature is called "Theater Mode". Before, when users are using Dual Output through mirror mode to display video onto two output devices, the second display device will not be able to show video contents due to what's called an "overlay issue". But now, a new feature in the Reactor Driver Utility can solve this issue through the "TheaterMode" feature, where video can now be presented on both displays.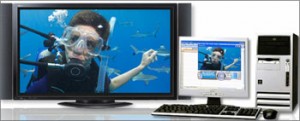 Furthermore, the new Reactor R1.09.68 driver have also added support for the latest game titles, for detailed list of XGI supported games simply logon to XGI Game Area